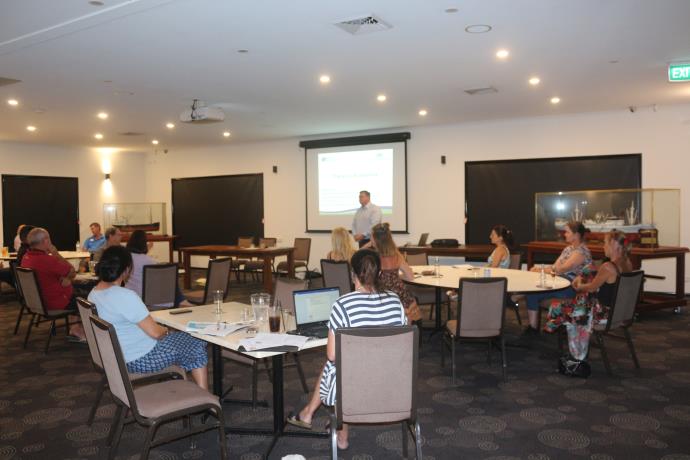 Lee McCarthy
A small but dedicated group of business owners attended the November Rainbow Beach Chamber of Commerce meeting at the Rainbow Beach Sports Club.
The guest speaker was Scott Rowe who is the outgoing Director of Regional Development, and it gave business owners a chance to catch up outside their businesses and discuss commonalities at a difficult time for tourism operators.
The event was also a chance for local businesses to learn what is in store for the region and how to leverage opportunities.
Scott has now accepted a position with NBN in the Wide Bay after seven years with Regional Development, and he and colleague Deborah Mead will visit Rainbow Beach soon to discuss communication issues that local businesses in the region face including slow internet speeds.
To become of a member of the Rainbow Beach Chamber of Commerce email the secretary on rbct.secretary@gmail.com and the cost is $80 per year which will include an advertisement on the new Visit Rainbow Beach website.