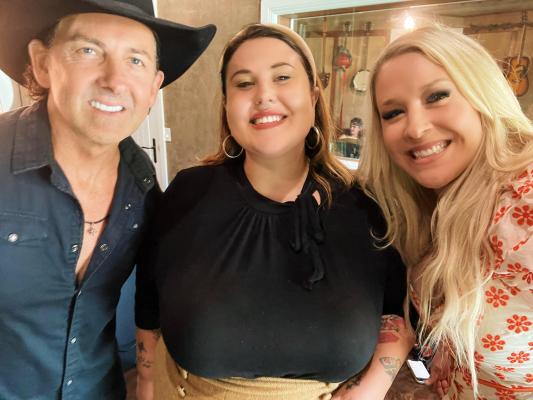 Country music icons Lee Kernaghan and Catherine Britt this week released their duet, 'Country Fan' with an accompanying music video directed and produced by Gympie's own Jazmyn Produces.
The single is from Britt's latest album 'Home Truths'.
"I'd recently connected with Catherine when she asked me to animate a lyric video for another single of hers, 'Me'," said Jazmyn Bowman, the creative genius behind Jazmyn Produces.
"Shortly after she phoned me and said 'I need you to work your magic again'.
"Catherine is an absolute star of the country music scene in Australia and the USA, so working with her individually was already such an honour and milestone in my career.
"When I found out the next clip we'd be creating was for her duet with Lee, I was totally chuffed!" she said.
The song celebrates the vibrant loyalty and energy of country music fans which Britt said she spent a lot of time reflecting on during the past year of Covid restrictions, as 2020 saw live shows and touring off the table for the music industry at large.
Bowman honed in on this sentiment, using the music video to champion the connection live music brings between fans and performers.
She directed the pair to "really let your fans see how much you love them" with their performance for the video, and focused on creating and capturing many warm moments and a sense of unity and celebration she hopes the fans will recognise as all for them.
"I love discovering new artists and finding Jazmyn's work and how quick and clever she is has been very exciting for me," said Britt on why she chose to work with the young Gympie film maker.
"She is fresh and exciting to work with."
The film clip for 'Country Fan' can be found on any of Britt's social media channels such as Youtube and Facebook, and the single on all the usual streaming platforms.