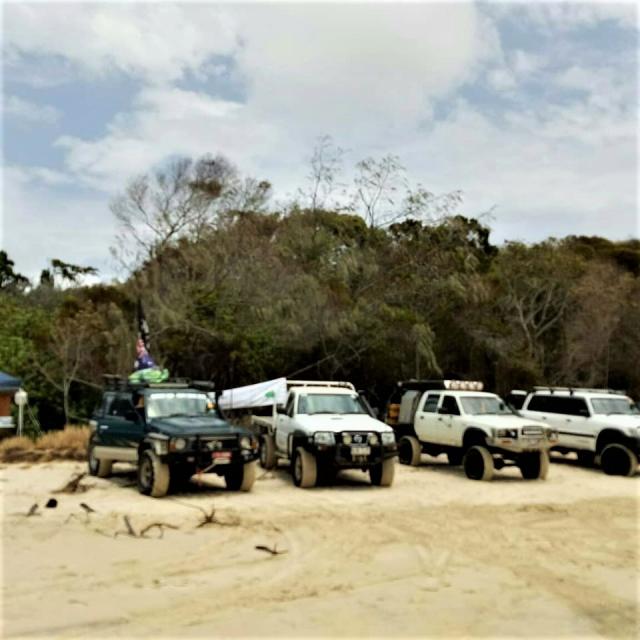 Lee McCarthy
Clean up Australia Day is held each year on the first weekend in March, with many community groups jumping in to help.
This year, in the Cooloola Coast Region you can join in with the Inskip Point Recreational Clean Up, the Cooloola 4WD Club or the Rainbow Beach Surf Club.
The Inskip Point Recreational area clean-up team are meeting on Saturday 5 March at 8am at the MV Natone campground and Site Supervisor is Peter White.
The team come every year to help remove rubbish from Inskip Point and they will be onsite all weekend.
The clean-up starts on Saturday at 8.30am with lunch at 11am followed by afternoon clean-up for late arrivals and whoever is keen to help in the afternoon session.
They start again Sunday 8.30 to 11am and this is followed by thank you barbeque.
Organisers will be camping from Friday night to Sunday at MV Natone with a signpost on the roadway pointing to the camping area and registration desk
The Cooloola 4WD Club, are a local, community-minded group of 4WD enthusiasts based in Gympie who are again helping clean up the region's beaches
The meet up time is 8am on Sunday 6th March at 8am at entrance to the Freshwater Track on the Rainbow Beach Road.
A barbeque and sausage sizzle will be held at the rest area before the beach and the Site Supervisor is Meredith Vincent
The Rainbow Beach Surf Life Saving Club will this year concentrate on Teewah Beach and will meet on Sunday 6 March from 9:30am to 2.30pm at Teewah Beach.
Site Supervisor is Deidre Seeley, Surf Sports /Youth Development Officer, Rainbow Beach Surf Club
For further information on joining a group for Clean Up Australia Day or co-ordinating your own team go to www.cleanupaustraliaday.org.au/join-a-clean-up where you can connect with each site supervisor.