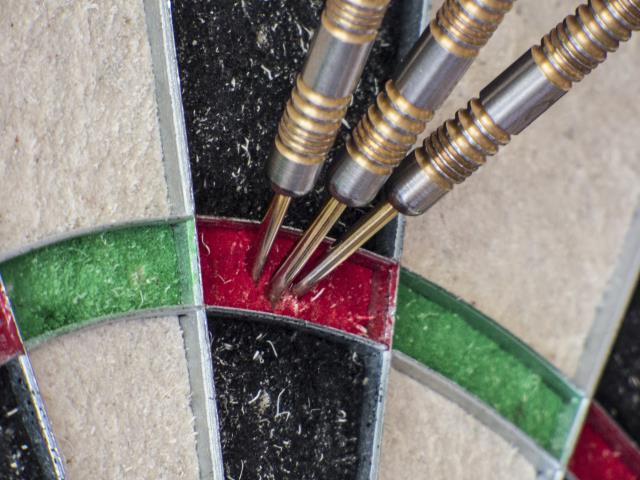 Jo Jones
The Gympie and District Darts Association are powering forward with another round for their 2022 season on Wednesday 27 July. Also, in the Highlights this week, Dave Gluttback scored himself a 180 (3 x triple 20), while Ian Organ nabbed a 171 (3 x triple 19).
The results are as follows:
Empire Flyers 11 def Mounties 1;
Jockey Nutcrackers 11 def Royal Ewoks 1;
Aussie Silver 10 def RSL Riff Raff (2) 2;
Aussie Bandits 9 def Mt Pink Bits 3;
Charlie's Raiders 9 def Mitch's Bandits 3;
Charlie's Chargers had the bye.
HIGHLIGHTS: Dave Gluttback 6 tons including 180; Wayne Alford 4 pegs; Kris Henricksen and Tyson Hillcoat 5 tons; John Treichel 4 tons; Brad Ryder, Brent Ferrugia, Annett Moreland and Matt Stevenson 3 tons and 3 pegs; Paul Bradow, Craig Bourke, Reg Tapper, Dean Chandler and Kerry Treichel 3 tons; Kris Henricksen threw an 18 dart game; Ian Organ had a high score of 171.