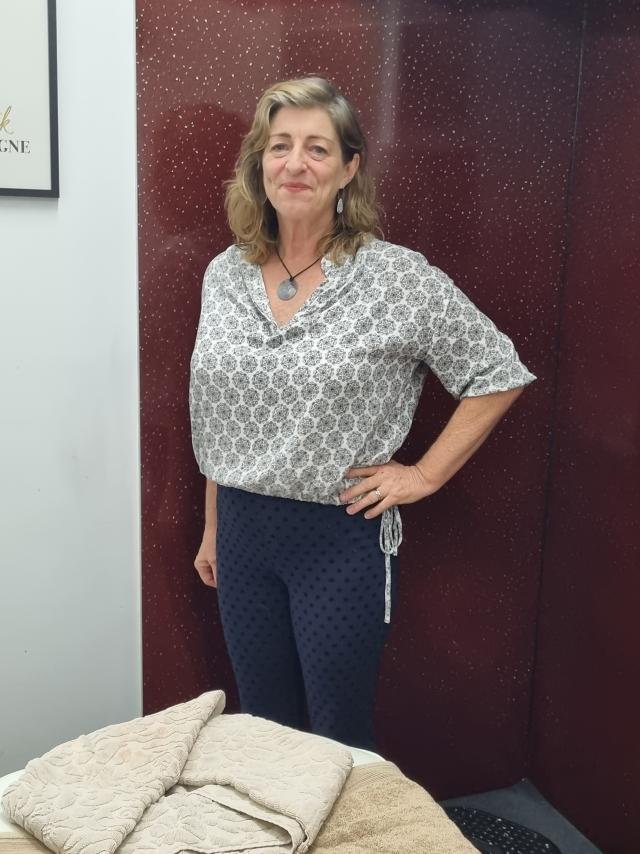 Donna Jones
Many people have heard of Bowen therapy as a treatment for muscle tension, and pain relief.
It's a structured form of massage manipulating soft tissue using the thumbs and fingers over muscles, tendons, nerves, and fascia to restore balance and provide pain relief to the body.
But have you ever heard of Emmett Therapy?
"Emmett is a light finger touch muscle release technique tailored to the specific needs of the individual,"said practitioner Lesley Tonks.
Lesley runs her own business, Bowen Body, from a therapy room onsite at Streetwise Hair at 20 Mary Street three days a week.
As far as she knows, Lesley is the only practitioner of Emmett Therapy in the Gympie region with the complimentary therapy named after a Victorian man who developed the technique, Ross Emmett.
"Emmett is working at neuron muscular junctions – so that's working through nerve and muscle pathways – so that's quite profound, that work," she said.
She currently has a mobile service for her Bowen therapy at Curra for people on the north side who aren't able to make appointments at Streetwise Hair, on Monday, Tuesday or Thursday.
Lesley has more than 20 years experience working with Bowen therapy and says her work can:
– release deep muscle tension,
– improve joint mobility,
– create more effective circulation and lymphatic drainage, helping the body to assimilate nutrients and eliminate toxins,
– help with postural realignment, and
– relieves general aches and pains.
In addition to her complimentary therapies, Lesley also runs a fitness class at Curra called Simply Move Well.
"I've discovered the two combined work really well together," she said.
For more information or for bookings and pricing, you can find her on Facebook at Bowen Body.