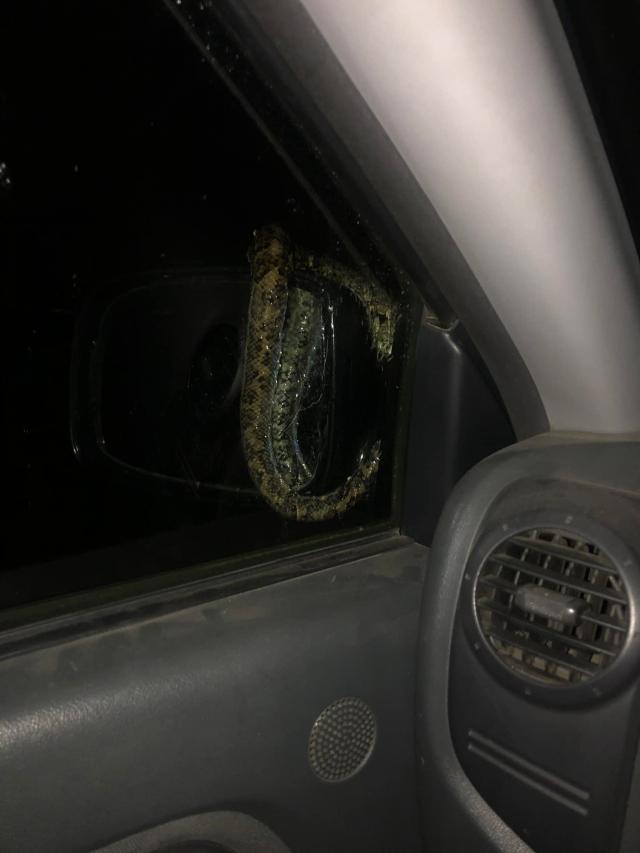 By Donna Jones
Let's set the scene.
Gympie woman Leonora Cox has had a long, wet day at work at then end of a long, week.
She decides to drive home at 11.30pm, during the height of torrential rain, the likes of which people on the northern side of Gympie haven't seen in a very long time.
She's contending with poor visibility and foggy windows.
A minute later… "… absolutely pouring rain, and a bloody big python slides out from under the bonnet then up the windscreen and onto the roof," she said. "I'm serious, no joke."
About 10 minutes later, when she reached home, when she got out of the car she discovered the snake was right at her head level, wrapped around a roof bar mount.
She said at the time it was "too wet and dark to do anything about it now" and decided she'd try and locate it the following day.
Leonora said she's not sure where the snake got to the following day, but she has an idea.
"Think it might be in my rooftop tent," she said unperturbed.