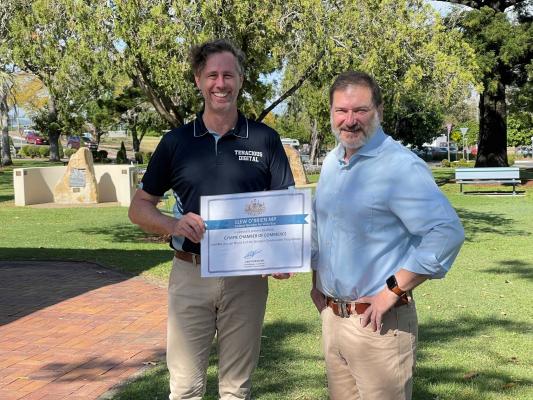 Funding for a new public address system and microphones will ensure Gympie businesses are heard loud and clear, Federal Member for Wide Bay Llew O'Brien has announced.
Mr O'Brien said the Gympie Chamber of Commerce had received an $8000 grant through the $22.65 million round six of the Stronger Communities Programme for the equipment.
"The new PA and sound system will ensure speakers can be easily heard, making business networking, training and events more accessible for the whole community, it will increase the range of venues that can be used, and the equipment will also be available for use by Chamber members," Mr O'Brien said.
"The Gympie Chamber of Commerce is a long-standing local organisation that has done a fantastic job to support and advocate for small businesses in the region for more than 100 years, and I'm pleased to be able to support their work with this useful equipment."
Mr O'Brien congratulated Gympie Chamber of Commerce acting president Brendan Allen on the successful application.