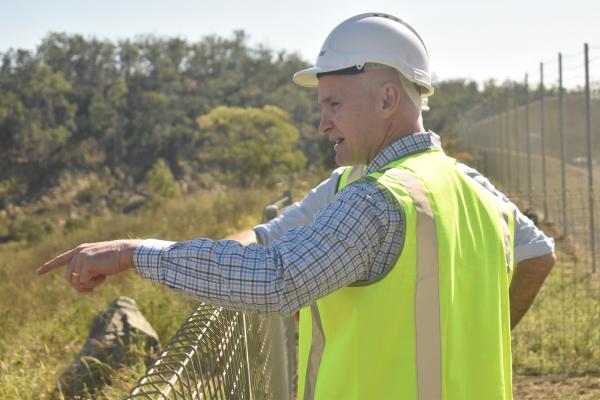 Arthur Gorrie
"Who needs experts when you have the LNP?" was the question from Queensland Water Minister Glenn Butcher, during a state parliament clash with his Opposition counterpart, Deb Frecklington, who accused him of spending a disproportionate amount of water infrastructure dollars in his own Gladstone electorate.
The Nanango MP whose electorate also takes in irrigation and dry farming areas in the western Gympie region, accused Mr Butcher of misleading the house when he claimed she had criticised spending by the Gladstone Area Water Board, rather than his allocation of money to the area.
"She baselessly accused me of rorts because the Gladstone Area Water Board spent money in the Callide electorate.
"It should come as a shock to no-one that the Gladstone Area Water Board spends money in the Gladstone region and, as we have heard today, in the (nearby) Callide region as well," he said.
The two also clashed over the state of the Paradise Dam, once used as a model for the Traveston Crossing dam proposal near Gympie.
Mr Butcher accused Ms Frecklington of neglecting public safety concerns and the need to repair the Paradise Dam, by arguing to get the dam functioning again immediately as an irrigation resource for the Bundaberg region, despite structural concerns.
"We put safety first and we listened to expert advice, but who needs experts when you have the LNP?" Mr Butcher asked.
"They have confirmed they would have left the dam as it was, putting thousands of lives at risk," he said.