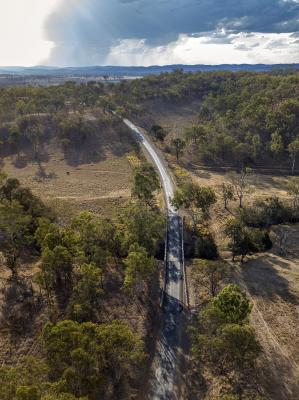 By Rose Astley
Member for Nanango Deb Frecklington says the reduction to one lane of the Wide Bay Creek Bridge on Kilkivan-Tansey Road is an admission by the Labor Government that the bridge and road have been neglected for far too long.
Ms Frecklington said the Minister for Main Roads, Mark Bailey has publicly acknowledged that the 85 year-old Wide Bay Creek Bridge is unsafe.
"It is unacceptable that the Labor Government continue to neglect regional road upgrades and maintenance," Ms Frecklington said.
"No funding has been allocated to the Kilkivan-Tansey Road for so long now, and this has resulted in a speed reduction to 60km/hr on the approach to the Wide Bay Creek Bridge and the bridge being reduced to one lane.
"I have been calling for funding for Kilkivan-Tansey Road for many years now, and instead of fixing this road, the Labor Government just downgrade it and expect the community to keep using an obviously unsafe bridge and road.
"Surely now, this must trigger a need to allocate funding and fix this road. I call on the Minister to stop overlooking regional roads and provide funding to fix Kilkivan-Tansey Road."
The statement follows an announcement from Minister for Transport and Main Roads Mark Bailey that the bridge would be reduced to one lane to preserve traffic flow.
"Advance warning signs such as 'Road narrows – one lane – reduce speed', 'No overtaking on bridge' and 'Give Way One lane' will be in place on both approaches to alert motorists of the changed conditions," Mr Bailey said.
"I urge motorists to observe 60km/h speed limits and all signs when approaching the bridge.
"We are investigating upgrade options as part of our planning for future works, which will assist us to identify the appropriate treatment option.
"In the meantime, these restrictions will ensure the bridge remains safe and operational.
"I thank the community in advance for their patience and cooperation while these changes are implemented and treatment options are determined."