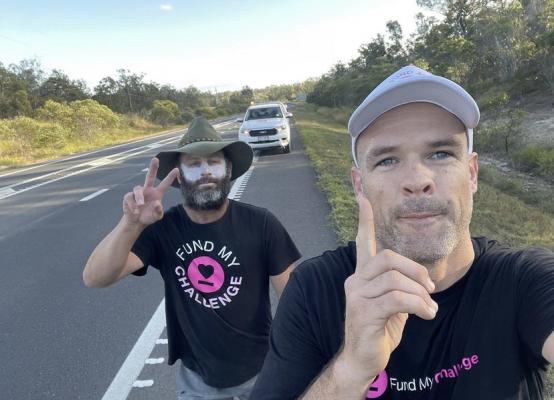 By Rose Astley
Former NRL legends Chris Walker and Nate Myles will be stopping by Gympie tonight as part of Chris's 'Walk of a Lifetime'.
Chris is on day 52 of his massive journey from Cairns to the Gold Coast, raising funds for Beyond Blue, RizeUp, Alcohol and Drug Foundation, and Global Awakening.
The boys will around to say G'day at the Royal Hotel Gympie this evening from 5pm for autographs and some great raffle prizes.
The Royal Hotel Owner Licensee Paul Harvey said they are really keen to support the boys in their walk and raising money for a great group of organisations.
"I'd love the community to get behind the cause, come in and show them Gympie is right behind them.
"Times have been tough for all through covid and having a great supporting event could bring a spark back to the town."