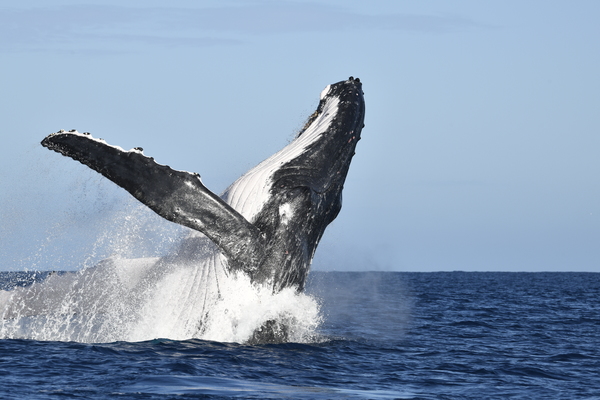 By Rose Astley
The Department of Environment and Science (DES) is asking boaties and jet skiers to be mindful of humpback whales, which have started making their way north into Queensland waters for migration.
DES said boaties and jet skiers who get too close to a whale are putting themselves in harms way as humpbacks have the ability to breach over the top of a vessel.
"An adult humpback can weigh about 40 tonnes and can potentially cause serious injuries to a human if they get too close," a DES spokesperson said.
"We've already seen humpbacks in Queensland waters and we expect more than 25,000 to travel along Queensland's coast.
"The whale migration is amazing to see and attracts thousands of boaties, but humpbacks can surface unexpectedly and they are unpredictable.
The DES say there are rules in place to reduce the risks on the water and help keep whales and people safe.
"Boats must stay 100 metres away from whales, while personal watercraft like jet skis have to maintain a 300 metre distance.
"If there are three boats within 100 metres, other skippers must remain at least 300 metres away, so not to crowd the pod of whales.
"Skippers must not travel faster than six knots or create a wake within 300 metres of a whale pod, and this is because we don't want any whales to be struck by boats.
"Drones must not be flown any closer than 100 metres to a whale."
There are penalties for getting too close to humpback whales which include a minimum $652.75 on the spot fine or a maximum fine of $21,540.75.
Whales continue to swim at night so skippers need to keep a lookout at all times.
Humpbacks will be in Queensland waters until Spring, when they head south to Antarctic waters, so boaties can expect to see whales up until November.