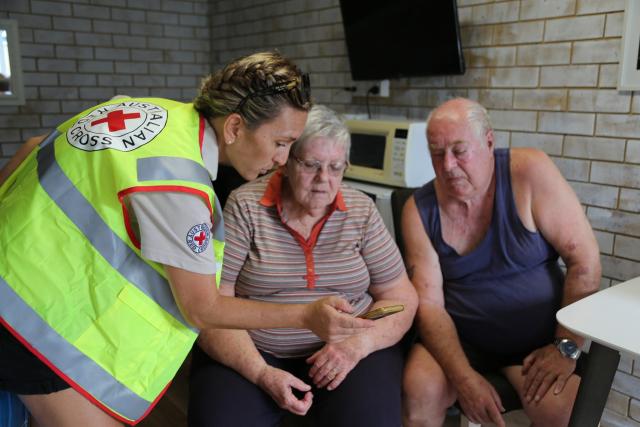 Red Cross in near neighbour Maryborough will be using grant money to teach their volunteers first aid and CPR so they can be even better prepared during emergency situations, after last year's floods highlighted a need.
Red Cross's Regional Liaison Officer Gerard Donoghue welcomed the grant allocation.
"During the flood disaster in early 2022, several people at the evacuation centres had minor injuries. The emergency services were flat out, and we realised our volunteers needed to be first aid qualified," Mr Donoghue said.
"This grant funding meant our volunteers didn't have to dig into their own pockets to pay for their first aid training."
The Australian Red Cross in Maryborough received a $1000 grant from the Volunteer Grants program to provide the training for their volunteers.
Federal Member for Wide Bay Llew O'Brien congratulated Red Cross representative Mr Donoghue on the work the Red Cross does to support residents and local government during emergency situations.
"In times of disaster, the Red Cross Emergency Service volunteers open and operate local government evacuation centres, setting up temporary accommodation for displaced people, and managing the registration system that keeps track of evacuees," Mr O'Brien said.
"The Red Cross team also deliver outreach services, with volunteer teams going out to communities impacted by natural disasters, checking on residents and referring them to any other services they may require.
"This funding will help volunteers to help others and apply life saving skills when medical emergencies strike."
"27 volunteer organisations in Wide Bay shared $66,225 of funding from the 2022-23 Volunteer Grants Program," Mr O'Brien said.
"Volunteer Grants support the work of volunteers and encourage volunteering, allowing organisations to purchase equipment, making volunteers' work easier, safer and more enjoyable."