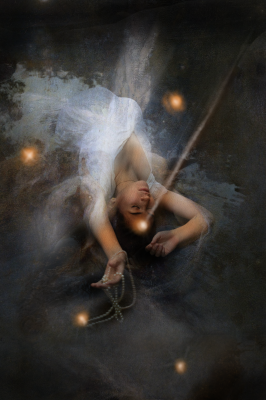 'DUETS: collaborations in creativity' is the Gympie Regional Gallery's newest exhibition featuring the collaborative works of 20 local artists and creatives.
The exhibition will be on display until Saturday, 27 November 2021.
'DUETS: collaborations in creativity' was created to provide opportunities for artists and creatives of the Gympie region to stretch, inspire and connect with other artists in a range of mediums outside their own.
A drawer working with a sculptor, an author paired with a portrait photographer, a journalist working with a comedian, a graduate of the theatre with a papermaker.
From twenty Gympie region artists of all mediums come ten duets, paired across genres to learn from each other and create new work.
Collaborating since February, this exhibition hosts the works of Jazmin Adams, Kym Barrett, Lesa Bell, Brendon Beltrame, Zela Bissett, Jazmyn Bowman, Anna Brennan, Manu Bugallo-Vales, Cathy Condon, Sonia Louise Cozens, Tiarn Florence, Joolie Gibbs, Janet Lee, Susan Lynch, Charmaine Lyons, Ashley Pel, Therese Phillips, Sandra Ross, Leeroy Todd and Cindy Vogels.
A range of workshops and discussions have been organised to complement this exhibition.
For more information, or to make bookings for workshops and themed activities, visit www.gympie.qld.gov.au/gallery or call 5481 0733.
The DUETS: collaborations in creativity initiative was established by Creative Arts Gympie Region Inc with funding from Arts Queensland's Creative To Go program.
Entry to the Gympie Regional Gallery at 39 Nash Street is free, with opening hours from 10am to 4pm, Tuesday to Saturday.