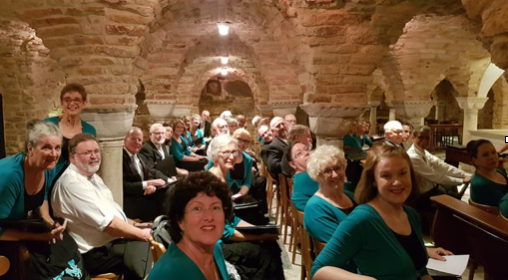 The Sunshine Coast's premier vocal group, Oriana Choir, presents Come to the Woods, a celebration of songs from the Americas at St Patrick's Church.
The Choir is conducted by Paul Holley and accompanied by Fay Baker.
Featuring works by diverse composers from Canada, the USA, Central and South America and sampling a rich cultural and music history, Oriana invites you to come along on a musical adventure.
Come to the Broadway stage.
Come to the trenches of WWI.
Come to a smokey jazz bar.
Come to a Latin dance club.
Come to the Woods for a magical journey through time and place.
With songs by Cole Porter, Stephen Sondheim, George and Ira Gershwin, Rodgers and Hammerstein and styles as diverse as jazz, spiritual, musical theatre, art-song and modern classical works of great beauty and emotional depth, the concert has something for every taste.
For more details and to book your seats for the 2pm Gympie event at St Patrick's Catholic Church on 14 November 14, visit oriana.org.au.
For enquiries phone 0431 542 343.