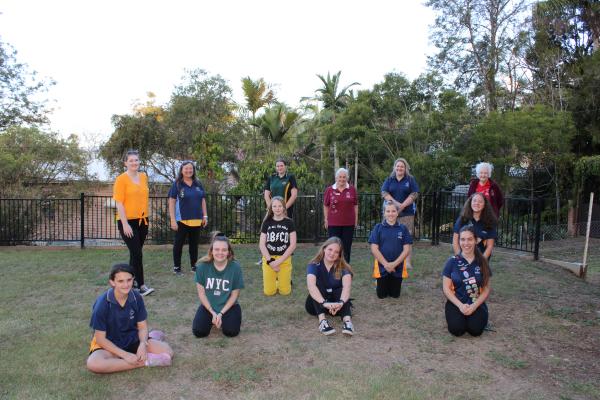 The Gympie Girl Guides want your trash.
But not just any trash, specific, recyclable waste items which, like aluminium cans and glass and plastic bottles that they also already collect, is money in the bank to them.
The items they are after are things like aluminium coffee pods, snaplock bags and cling film, toothbrushes, razors, shampoo packaging, cleaning con and more.
The Covid-19 situation has meant the guides have been unable to run their usual types of fundraising events so Guides leader Leonora Cox has devised this means of raising money to keep the organisation running until life returns to some semblance of normality.
Anyone wishing to donate recyclable items can leave them at the back of the guide hut (preferably rinsed out and grouped into like objects and brands) at 19 Shanks Street or contact Leonora for more details on 0425 850 360 or email Leonora.Cox@gmail.com.
Here is a list of recyclable waste the Gympie Guides are collecting:
*All brands of empty aerosol hair products (hairspray, mousse, lacquer, retouch, dry shampoo etc),
*All brands of empty hair colour packaging (jars, lids, bottles, closures, tubes, pumps caps and stirrers) made from plastics and flexible or rigid aluminium (Plus, the clear PE gloves or black HEPE gloves that come in hair colour packages),
*All brands of hair care product packaging made from plastic and flexible or rigid aluminium,
*Aluminium coffee pods from any brand of the following – Seven Miles, Nescafe Dolce Gusto, LavAzza, L'Or, Moccona and Illy,
*Snaplock and freezer bags and cling wrap,
*All brands of razors and replaceable cartridges (disposable and refillable) and all rigid and flexible plastic packaging associated with these products.
*Toothbrushes and toothpaste tubes, electric toothbrush handles, sonic battery powered toothbrush handles and electric toothbrush bases and floss containers,
*Cleaning product packaging such as spray bottles, dishwashing liquid bottles and lids, dishwashing tablet ziplock bags and flexible packaging, airfreshners and refills and airfreshner aerosol cans.