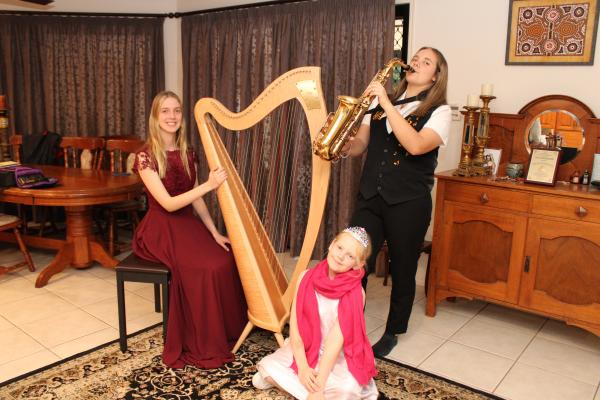 The Gympie and District Eisteddfod starts Friday 30 July and after a forced break last year due to Covid, organisers Thelma Reisenleiter, Don Thomas and their army of volunteers are excited to be back.
"This is a very different eisteddfod – the dance section for example is through the roof,"Mrs Reisenleiter, who is president of the committee said earlier in the week.
"In view of the challenging times caused by the pandemic, we're thrilled with the support that we've got this year," she said.
She said she knows when the week before eisteddfod arrives, because her phone doesn't stop ringing.
That is particularly true this year because this year will see a lot of first time competitors.
"We are just so excited to be welcoming all of our local people as well as so many out of town competitors – and that is throughout the program – in every art form," she said.
"I'm feeling excitement and particularly having missed last year – this is a wonderful thing – to see these young people in the community back on the stage.
"Every performance is a new performance and we're taken on another journey and every year you think it can't get any better than the previous one and every year you go into the venue and you can be blown away by the talent of these young people," she said.
"And that's why I think volunteering as we are for these children involved in cultural activities is so rewarding.
"You get more out of it probably than you put into it."
Mrs Reisenleiter, who has been involved with the eisteddfod for more years than would be polite to point out said watching the performers growing up is an especially satisfying aspect of volunteering.
"We've got children that are blossoming, growing and you watch them and see the maturity of their performance develop – and we've privileged to be part of that journey.
"We've witnessed youngsters set themselves on their career pathways because of this platform of performance that we provide," she said.