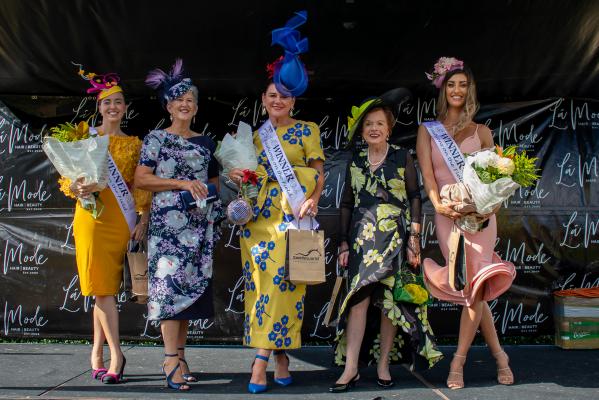 It was a hotly contested Fashions on the Field competition on Saturday at the Gympie Turf Club.
The first race meet of the year saw the dapper and the daggy competing side-by-side but thankfully the shorts/braces/singlet combo sported by one entrant was not favoured by the judges, even though it was enthusiastically embraced by the crowd – eliciting hoots and cat-calls from some of those assembled.
Winning out on the day in the Ladies Classic Racewear category was Zoe Smith with runner-up Anna Hobbs-Pukalus.
Ladies Contemporary Racewear winner was Esther Smerdon with Jenny Bryant the runner-up.
Verelle O'Shanesy won the Best Headwear category.
Dapper young Adam Torrens flaunted his style, winning the Best Dressed Gentleman category from runner-up Daniel Roser.
Adam then went on to share the prize for Most Stylish Couple with Helen Strong.
Fashions on the Field winners and runners-up enjoyed a swag of prizes donated by sponsors La Mode Hair & Beauty, Mia Bella Jewellery, Gympie 4X4 Accessories, Memphis Barbers and Gympie Saddleworld & Country Clothing.