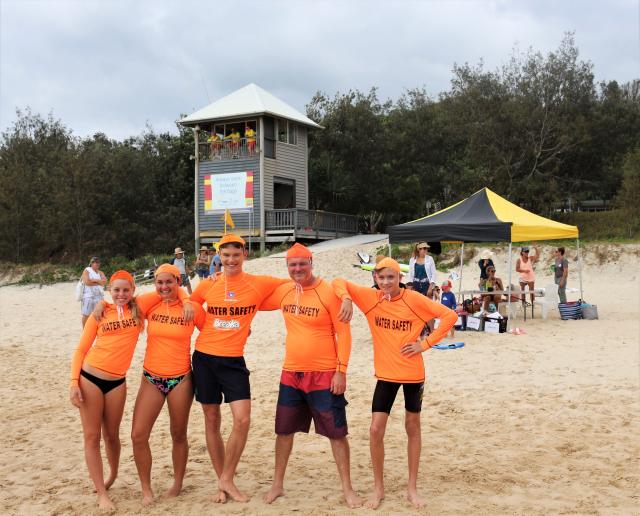 Lee McCarthy
The Rainbow Beach Surf Life Saving Club is holding its Intensive Bronze/SRC Camp this weekend with participants gaining the credentials to skills to rescue and save lives on our beaches.
The aim of these courses is to provide an intensive, structured, and fun training program for those interested in becoming an active member within the Rainbow Beach Surf Life Saving Club.
Participants will gain Surf Life Saving and Nationally recognised awards and allow them to become part of a valued community organisation.
The awards available to participate in are the:
Bronze Medallion: Certificate 11 in public safety (Aquatic Rescue) for boys and girls 15 years and older. Participants in this course need to complete a 400m pool swim in under nine minutes.
Surf Rescue Certificate for boys and girls with a minimum age of thirteen years of age who need to complete a 200m pool swim in less than five minutes.
Those participating in either course, and who are fourteen years and over, will also receive a Senior First Aid Certificate.
If your child is keen to be involved the full bronze/SRC live in camp cost is $325 Cost
Full Bronze/SRC 'live in' camp – $325 and includes a new Electronic Training Manual, full patrol uniform,
patrol cap, club togs, hi-vis safety rash shirt & 'graduation dinner plus all food and accommodation for the week.
Without volunteers' these courses would not be possible as they require a significant amount of time commitment from our volunteer trainers, assessors, and water safety officers.
The club is asking that all participants commit to a minimum of two seasons of rostered patrols/water safety duties for Rainbow Beach Surf Club upon completion of their respective awards.
If you are interested in being involved in life saving, as a member, a volunteer or a nipper please contact Kelly at the Club Office on 07 5486 3249 or email surf@rainbowbeachsurf.com.au