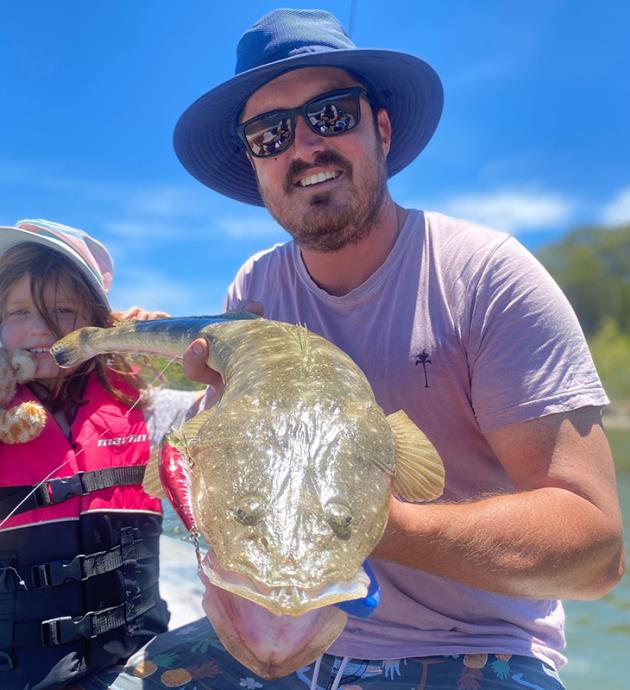 The Sandy Straits river and creek systems has been a haven for mangrove jacks. Good numbers of jacks have come from around structure like pontoons rock bars and mangroves. Live baits have been the most productive but for those with bait, ganged hooked pilchards and mullet strips have worked well. Make sure you also upsize your leader with 15-25lb fluorocarbon leader. For the lure anglers paddle tail soft plastics in the 4inch size have also been doing the trick. The Z-man and the Keitech range of soft plastics are well and truly up to the task with white, red, black and gold being the popular colours.
Families have been enjoying the Inskip area with plenty of quality whiting from Bullock Bay, just inside Inskip Point,
and for those with a boat, Pannikin Island. These areas have all produced great catches of fish first thing in the morning with it getting a bit quieter as the sun gets a little higher in the day. Worms, yabbies and pealed prawns have all helped anglers catch some awesome fish.
There are still good numbers of flathead on the outgoing tide from around Carlow Creek down to the mouth. Prawn profile soft plastics have been working well along with the Power Bait Nemesis soft plastics. Don't forget to scent your plastics to attracting attention from some of the big lizards.
Good numbers of trevally and and queenfish have been reported through the lower section and creek mouth emptying into the straits. Prawns, pilchard and yabbies have been the best baits for these fish. Fast moving soft plastics and micro jigs have worked well when the fish are active around the high tide.
Mud crabs are being caught along the mangrove edges in the deeper part of the creeks. Some of the crabs are still not full after shedding their shells so if they are still a little soft best to send them back. Mullet heads or chook frames being the best choices for baits.
Beaches from Inskip all the way to Double Island have been producing good numbers of small dart, whiting, flathead and bream. Lightly weighted baits like live worms and strips of mullet have been working well. Try using Whiting Wacker rigs with worm or prawn on each hook.
Those fishing around the full moon over the weekend were looking for jewfish before moon rise and big tailor. Reports have been of smaller jewies and a few greenbacks but not to the extent that we would expect for this time of the year. This may be put down to the amount of coral spawn or weed in the water.
On the offshore scene things have been pretty good with some nice conditions early, those annoying sea breezes seeming to pick up mid-morning with most smaller craft running for home or hiding behind Fraser. There have been a few opportunities for bigger craft to make their way out to the wider ground with bigger snapper, cod, cobia, red emperor and pearl perch all landed. Also heard on the grapevine a story of some large mackerel taken from some of the marks off Double Island.
For those heading up into Hervey Bay there has been plenty of reports of billfish taken on everything from baits to stick baits and even flies. This is shaping up to be another great season for the billfish anglers with plenty of fish taken around the northern end of the Island.
Now for all the latest information log onto www.fishingnoosa.com.au for up-to-date bar and fishing reports, don't forget to drop into Tackle World Noosa, Noosa Boating and Outdoors and Northshore Bait & Tackle in Marcoola for all the right equipment, bait and advice to get you catching. Be sure to follow us on Facebook and remember Tight Lines and Bent Spines!