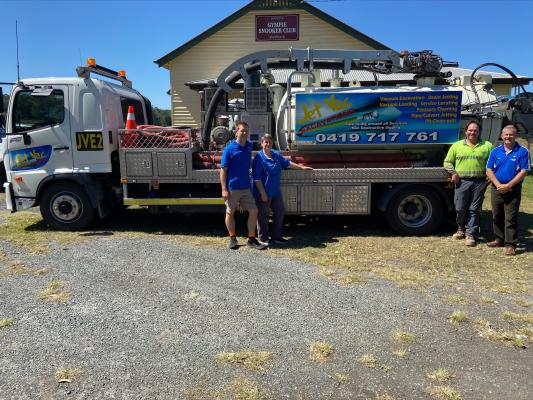 By Donna Jones
The Gympie Snooker Club is itching for its first competition since the club re-established in May at a new clubhouse at the Kybong Hall.
The 2021 Jet Vac Gympie Open will be held on 23-24 October and is expected to attract top class players from across the state.
Club president Mark Doyle said this would likely be the largest regional competition in Queensland, due to the fact Gympie is the second largest club in the state, and this will be the first major comp held here for more than two years.
He said there would be 32 players from Gympie and surrounds, the Sunshine Coast and included some highly rated ones from Brisbane competing in the open competition, which should ensure that some good quality snooker would be played.
Brad Blacket is a club member and owner of Gympie company Jet Vac Excavations, which is sponsoring the major competition.
He is more than happy to stake the total prize money for the competition, which will be $1850, with first prize a $700 pay cheque.
Spectators will be welcome at the competition, which runs from 9am Saturday 23 October through to the final on Sunday afternoon.
Soft drinks and water will be available for sale and spectators are also welcome to bring their own alcohol.
Mark Doyle is pleased with the progress of renovations to the Kybong Hall, which, with some grant money, elbow grease and a bit of help from the Gympie Regional Council, is shaping up to be a great snooker venue.
"Next step is to finish the interior with a floating ceiling, insulated panels, air-conditioning and solar panels on the roof," Mark said.
Ultimately Mark also wants to make the venue a place where the next generation of snooker players can come and learn about the ancient game with coaching days, schools sports competitions and more.