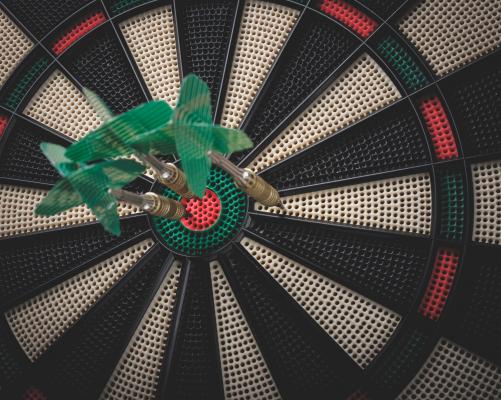 Another week of convincing wins for the Division 1 teams of the Gympie and District Darts Association on Wednesday, 8 September.
Division 1:
Aussie Bandits 8 def RSL Riff Raff (2) 4;
Jockey Nutcrackers 9 def Charlies Chargers 3;
Mitch's Bandits 9 def RSL Riff Raff (1) 3;
Empire Flyers 8 def Aussie Silver 4;
Charlies Raiders had the bye.
Highlights:
Brent Farrugia, Kerry Treichel and Steve Carey 180; Tyson Hillcoat, 6 tons; Mark Skinner and Gavin Creed 4 tons and 3 pegs; Steve Carey and Annett Moreland 4 tons; Brad Ryder, Scott Brown, Col Davey and Wayne Laycock 3 tons; Wayne Laycock 106 peg.
Division 2:
Mt Pink Bits 7 def Jockey Jokers 5;
Mounties 8 def Royal Ewoks 4;
RSL Riff Raff had the bye.
Highlights:
Merryn Crossley and Marlene Murphy 3 pegs.
PLEASE NOTE: Finals will begin on 23 October 23. Team members must have played at least 11 games throughout the season to qualify.
Presentation night will be held early in 2022, Covid-19 permitting.