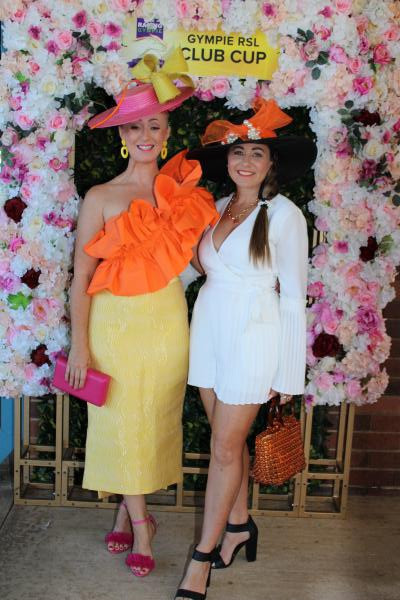 By Tyler Lewis
Saturday 19 June will forever hold historic significance for the Gympie Turf Club.
The club will host its first TAB meeting in its long and decorated history.
The Gympie Turf Club has hosted meets for nearly 150 – with the first race taking place back in the gold rush days of 1868.
But this race will be different, this will be the first-time punters from across the nation can place bets at Gympie.
Gympie Turf Club president Shane Gill reiterated how big the day is for the club.
"It's absolutely massive, this is something we have been working towards for quite some time," he said.
"We're grateful for this, we actually have two: 19 June and 17 July.
"We've actually been quite lucky with crowds this year; we've already had two race days this year and they've both been at Covid capacity.
"We're just so grateful for the community support," Gill said.
As the event approaches, the turf club believes it is going to be a monster day, one to highlight on the calendar – for those who haven't already.
"We've had marquees fully sold out for over a month," he said.
"We've had a great response online for ticket sales, we think this is going to be a cracker.
"We operate the Gympie Turf Club as a social enterprise, we always have, it's not about us.
"We don't take profit from our operation, we're all about improving the economy of the local businesses.
"I think any local business will tell you that having a race day is a massive boom for them and the area."
The days loom as massive events, Gill revealed the full extent of the days and what attendees can look forward to.
"It's a six-race program, usually we run a five-race program, but we have an added race thanks to TAB," Gill said.
"From a racing element, the prize money is exceptional, that'll draw a field of horses.
"Off the track, it's the RSL race day, anyone RSL members will receive complimentary entry, obviously subject to Covid capacity.
"A champions bar, tickets can be purchased online for that.
"Fashions on the field, live band after party, it's the full racing experience.
"We aim to make sure that everyone there has a great time."
President John Herlihy of the Gympie RSLA and his team have been working hard to create an unforgettable Gympie RSL Race Day.
"We are so proud to support this event and thank the Gympie Community for their support too," he said.
"Pop into the club and sign up for just $5 – and we look forward to seeing you at the Gympie RSL Race Day," Mr Herlihy said.
Gates open 11am.