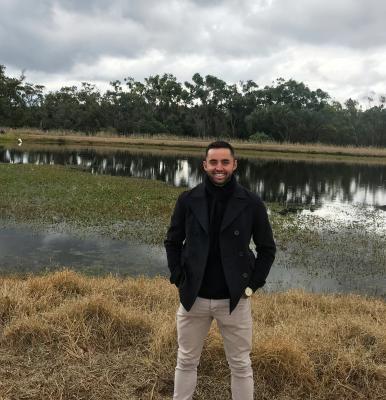 Welcome Gympie to the Spin column. We will endeavour to keep you up to date with local sporting events as well as some of the happenings across the board with an informative and sometimes light-hearted look at events.
It has, to say the least, been a tough time for sportsmen and women, administrators and fans locally and beyond in recent times.
Things I feel must be on the improve. Some local sports are edging back to a start in a new and sometimes challenging environment. Hopefully that light at the end of tunnel is getting brighter. Abiding by a new set of rules and applying yet another dose of hand sanitizer is surely not too high a price for us all to pay.
Sporting history will reflect on 2020 as a year of unwanted sporting firsts. This week the AFL adds another first as it enters unchartered waters. 33 games will be played across 20 consecutive days and as the sun sets on this week's deadline the fun gets underway on Wednesday night with the Western Bulldogs and Richmond going head to head at Metricon as Queensland becomes the AFL Mecca.
For some, it is akin to Christmas in July. For the AFL and Gil McLachlan, it will be either a masterstroke or an ill-conceived experiment.
There is common sense and rationale behind the radical move. As the Covid situation shows no evidence of slowing in Victoria, teams are safely ensconced in "safe" hubs – and importantly away from Victoria. In club land the mood is one of, "Let's get on with it".
So rounds nine through 12 are a whirlwind. Five-day breaks a luxury. It's not "Eat, Sleep, Pray". It will be 'Eat, Sleep, Play' with a touch of praying tossed in given the pitfalls that may lay ahead in 20 straight days of football.
The format of rounds 13-16 is yet to be decided as 2020 continues to be a fly by the seat of your pants season. More than likely it will be more of the same.
By virtue of what the AFL is trying to achieve, the draw is less kind to some clubs than others. Clubs will be on high alert for a spike in injuries and fatigue. They must plan how to best keep their playing group healthy. The answer could be resting players en masse. Like the AFL hierarchy club officials are thinking on their feet and making it up as they go in some cases.
This radical plan might work. It might not. Either way, it is going to be one hell of a ride.
It may could come as welcome relief for beleaguered Queensland rugby league fans sick of watching a Broncos team that apparently feel a 48 point thrashing is acceptable because, "they played better for 20 or 30 minutes". The Titans and Cowboys doing only marginally better.
For those fans and AFL tragics, Santa has just delivered an unexpected Christmas in gift in July. The Lions at the top of the AFL table and a banquet of AFL worthy of an Christmas feast…..In Queensland? Who would have thought – Strange year 2020.
– Casey
We would love to receive all your sporting notes and news to include in future editions. Email Casey at spinsft@gmail or phone 0438 813 942 or 427 670150.
JUNIOR FOOTBALL BACK IN ACTION
Junior Rugby League is on the return with several local sides playing their first game last weekend while or other teams the competition kicks off on Friday.
Last weekend the Under 16 Devils had a comprehensive away win over Coolum. The final score 24-nil in favour of the Gympie side.
On Friday night at Bob Day field they will be hoping to repeat that form when they host the Bay. The game commences at 6.30pm.
The Under 16 girls opened their season with a 20-16 win over the Caboolture Snakes. This weekend they host the Noosa Nambour Pirates.
The Under 15s did not have as much joy they played Kawana at home and went down 30-12. They have a bye in round two and are sure to be training hard preparing for their round-three clash with Caboolture.
The Under 14s also have a bye this weekend after a 42-10 win over Coolum last Saturday. Their counterparts the Under 14 girls side were beaten by Caboolture but will be looking to turn that form around on Friday when they play host to Maroochydore on Albert Park field. The game commencing at 6.30pm.
In a thrilling game the Under 13 Gold were defeated by only two points in the game against Coolum. The final score 22-20 in Coolum's favour.
The Under 13 Blue side take on Kawana this weekend after suffering a first round loss to Caloundra.
The Under 12 Gold side will have their first outing on Friday night when they host Maroochydore. Kick off for the game on field one at Jack Stokes Oval is 9am
On the same oval Gympie Under 12 Blue host Maroochydore. The home side suffered a first round loss to Coolum but were far from disgraced. The 8-0 score line did no justice to the game which was a real arm wrestle played in tough conditions. Mistakes proved costly for the physical Gympie side the game. Their efforts certainly made their travelling supporters proud.
All players spectators and officials are reminded of the strict Covid-19 rules in place.
LOOK OUT FOR LUCKY
Recently I was fortunate to spend some time with young Brisbane Grade cricketer, Emmanuel (Lucky) Peterson. Lucky plays first grade for Souths in Brisbane. The club is based at Yeronga and coached by former Test opener Kepler Wessels.
Wessels was an opening batsmen who has the unique honour of captaining his home country and opening the batting for South Africa at Test level as well as opening the batting for Australia his adopted country.
Lucky comes in at first drop for Souths and says that while Wessels is a hard task master he relishes the opportunity to be coached by someone of his standing in the game.
In 2012 Peterson was selected to play for the Queensland Under 19 side in the National Titles in Adelaide. Under the coaching of Wade Seccombe, the current coach of the Queensland Bulls, the Queensland team won the National title.
In that side Under 19 side were a couple of notables, Marnus Labuschagne (aka Lamb Shanks in the O'Connor household); Billy Stanlake and Jimmy Pearson. Not a bad side when you consider Lamb Shanks is now a fixture in the Australian side; Stanlake has played an ODI for Australia, is a BBL cult figure and an Australian fringe player. Pearson is the current Bulls captain and the Brisbane Heat wicket keeper. Pretty decent company in Under 19s.
Peterson made his first grade debut in 2011 and while he is himself a Level Two Cricket coach and has a degree in Sports Science he has not given up the dream of his cricket career taking him further.
Lucky Petersen, keep your eyes open for the name in and around the Brisbane Heat or Queensland Bulls in 2020.
SHOW ME THE $$$$
"Show Me The Way Home" is not apparently the song sheet Money Bill Williams is singing from. More the "Show Me The Money" hymn sheet. The return of Sonny Bill Williams to Australia from Canada is imminent. SBW is currently under contract to the Toronto Wolfpack who have formerly withdrawn from the English 2020 Super League season due to Covid-19. SBW has been given an exemption from contractual rule which will allow the prodigal son, with the blessing of the his Canadian team and the NRL to return to where else but the Roosters for the final five or six games of the NRL season.
Bless you my son said the NRL; the Commissioners; Peter V'L and of course the high priest of the Roosters salary cap, Nick Politis.
Williams is expected to return in coming days and head into quarantine for the mandatory 14 days before rejoining his former club.
The move comes as some insiders express concern that bending the rules to allow SBW to return may have implications that come back to bite the NRL down the track. There is also concern surrounding the push to allow South Sydney young gun Joseph Suaalii to play in the NRL prior to turning 18. The Bunnies appear to have won the battle for the signature of the Souths prodigy. There are plenty of people showing concern at the level of rule bending and who are concerned at the implications if this youngster is granted permission to play at 17 .
There was no rule bending after the massive blunder in the Dragons Sharks game which cost the Dragons the points. Referees boss Graham Annesley moved swiftly to stand down those in the Bunker who were involved.
It has been widely reported but not confirmed that the NRL is on the verge of engaging Gus Gould to review the Bunker operation and a raft of other issues in and around the game.
Who knows, we may yet see that super expensive Bunker blown up. Dragons fans can only weep and hope.
BROAD AND POMS ON THE CUSP
No crowd no problem for Stuart Broad. Even without a crowd at Old Trafford, Broad added a sense of drama to the final over on Day Three. Broad almost stole the show on a day where England dominated.
With one ball of play remaining Broad needed one wicket for to reach his 500th Test wicket. He had his hands in the air as he nipped the ball past the outside edge.
West Indian Shai Hope just retracted his bat in time, leaving Broad to sleep on 499 wickets and then cool his heels on day four as the rain tumbled down and play was officially abandoned.
As we finalise Spin, Day five the weather forecast looks more promising for play but even Gordon Greenidge and the 1984 Windies musketeers would struggle to knock off the 389 more runs West Indies require to win.
England is eight wickets short of victory, with maximum of 98 overs to be bowled on the final day, (Tuesday evening our time) a 2-1 win for the Poms looks the likely scenario.
Of course you can't count your chickens and all that but there should be that crowning moment for Broad when he finally joins that elite 500 club. It would be a fitting close to what has been an entertaining series.
Members of the elite 500 club:- Muttiah Muralitharan (800); Shane Warne (708); Anil Kumble (619); James Anderson (589); Glenn McGrath (563); Courtney Walsh.