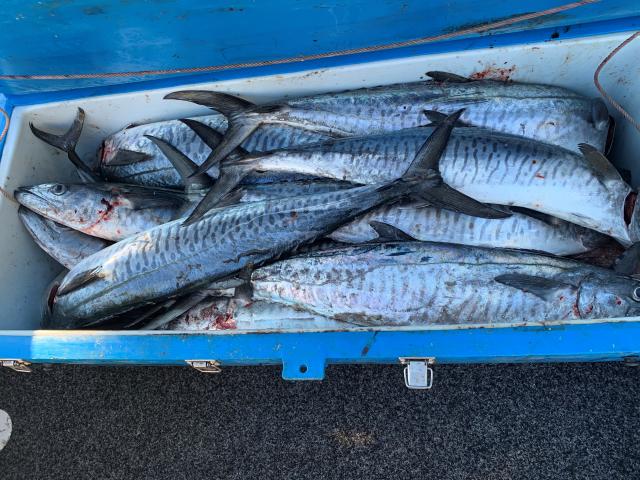 By Arthur Gorrie
The difficult science of computer modelling may soon mean locally caught Spanish mackerel is off the menu for Cooloola Coast diners and recreational fishers.
This is despite doubts about the quality of the data informing modelling, believed to be the basis for a recommended tightening of mackerel availability.
Gympie MP Tony Perrett questioned the data underlying the recommended plans for fishery closures or reduced harvest numbers.
He called this week for publication of "the data used to justify decisions, including how (the data) is collected and if there is any form of bias in the data collection."
Mr Perrett said the state government was threatening fishers with either"the closure of mackerel fisheries or a substantial reduction in harvest numbers."
"Either decision gambles with the livelihoods of fishers right across Queensland's coast.
"I am being inundated with concerns from both recreational and commercial fishers about the closure or reduction in the Spanish mackerel fishery," he said.
Mr Perrett said it was not good enough that so ittle information was available to the public and there was "no transparency about stock assessments."
"The Premier (Annastacia Palaszczuk) and her Agriculture Minister (Mark Furner) owe it to every Queenslander to be open and transparent with decision making," he said.
Mr Perrett said the government was "gambling with the livelihood of thousands of businesses across the state."
"The effects of a reduction or closure of the Spanish Mackerel fishery will be large and far reaching," he said.
Mr Furner is due to answer a Question on Notice from Mr Perrett on the data and computer modelling issues behind the ban, including doubts about whether mackerel stocks have genuinely decreased.
"The minister must come clean about the data used to justify decisions, including how it is collected and if there is any form of bias in the data collection," he said.
Mr Perrett said he had asked Mr Furner to advise the biomass of each assessment of the Spanish mackerel fishery since 2015, the results of modelling on the impact on small businesses of harvest reduction, and whether any stock assessment had been done in areas closed as Green Zones in the Great Barrier Reef since 2004."
Mr Furner is due to answer the question on 19 April.
The vexed issue of fisheries management has been a source of conflict between the state government and fishers, primarily commercial operators who claim restrictions have been unjustly applied and threaten their livelihoods.
Changed or strengthened fishing restrictions have affected the catch of a number of species, along with the confiscation of inshore netting licenses without compensation.
Trawler operators say their business is increasingly marginal, especially with regard to species deemed to be endangered.
The state government says many of those species will be in even shorter supply if significant efforts are not made now to conserve them.
Mr Perrett says open disclosure of the data and its collection is essential because "effects of a reduction or closure of the Spanish mackerel fishery will be large and far reaching."