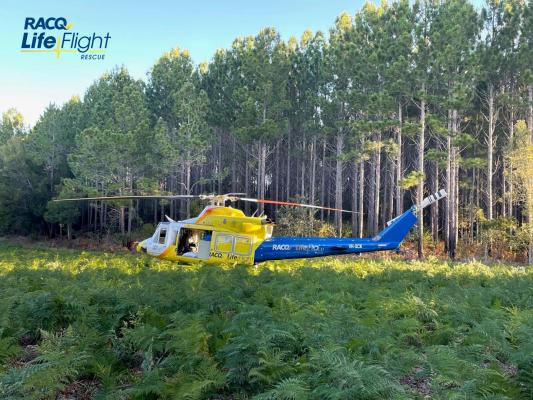 RACQ LifeFlight Rescue's Bundaberg-based helicopter airlifted a motorcyclist to hospital on Wednesday, 13 October, after he was injured in a crash in the Tuan state forest, north of Gympie.
It's believed the man was riding his dirt bike when he hit an embankment and came off, causing him to suffer chest and shoulder injuries.
His brother was forced to leave him and ride away, in an effort to get mobile phone signal to call for help at 3.30pm.
The helicopter pilot managed to land the aircraft in an open area in the state forest nearby.
The aeromedical team was the first on scene to treat the patient, before being joined by Queensland Ambulance Service (QAS) paramedics and local Queensland Police Service (QPS) officers, who helped transport the man to the helicopter.
The dirt bike rider, who is aged in his 30s, was airlifted to Hervey Bay hospital in a stable condition.