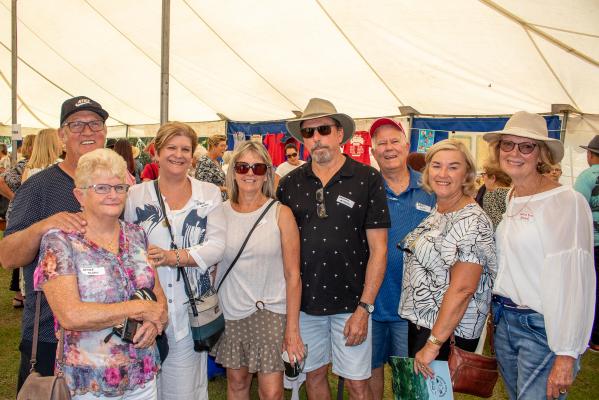 By Donna Jones
It was a picture perfect day for the centenary celebration for Amamoor State School last weekend.
More than 350 present and former students, staff and their families attended the day long event on Saturday, 16 October.
Diane Cleary who was instrumental in organising the event had just three words to describe the highly anticipated day.
"It was fabulous," she said.
She said she had received plenty of positive feedback from those who attended, many of whom she hadn't been able to catch up with face-to-face for decades.
A highlight of the day was when present students sang and performed on drums for the assembled crowd.
Another memorably event was the unveiling of a new sundial with a new time capsule secured inside the plinth to avoid it being lost to the sands of time like the former time capsule appears to have been.
"There are a few people who think they know where it is, but without digging up the entire school, I guess it will remain lost," Diane said.