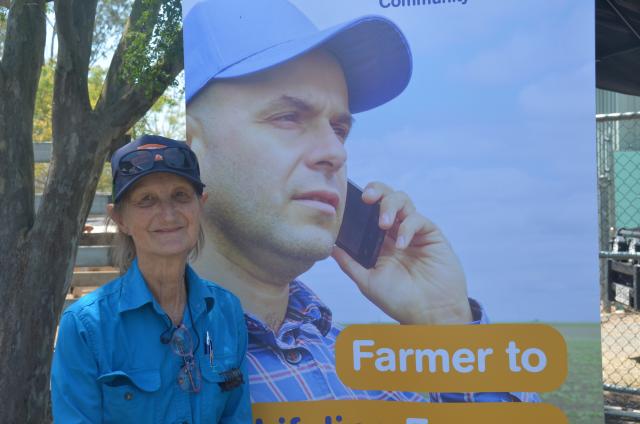 Heaps of support is on offer for primary producers, farmers and rural communities alike with pop-up stalls to help prepare and repair after floods and other disasters at the Gympie Saleyards on Monday, 13 November.
Lifeline had a pop-up handing out information on mental health support for farmers as well as the Lifeline Tool kit, detailing so strategies and and help available to those affected by floods, drought and extreme climate events.
The toolkit details how floods and more affect rural communities and what farmers and other rural businesses can do in looking after both their farm/business and themselves and loved ones.
Further information from lifeline is available at www.lifeline.org.au
For farmers still recovering for the floods in 2021, Burnett Mary Regional Group's experienced industry recovery and resilience officers were on hand to give information for primary producers to future proof their farm.
Information was available in assisting to develop a flood management plan to identify risks and actions need to strengthen the production and business aspects for operation.
Also there to help primary producers were the Rural Financial Counselling Service to discuss their financial position and become better prepared to manage future challenges, offering a range of services to aid primary producers in moving from reactionary crisis management to proactive risk management and more.
Gympie Regional Council's pop-up had a variety of resources available for disaster preparedness, response and recovery with information regarding flood areas, mapping and what is available locally in regards to disaster, such as the disaster dashboard.