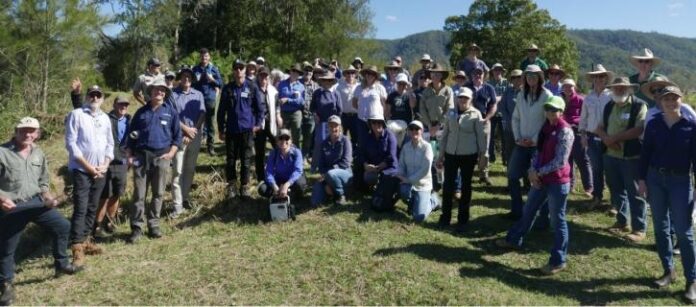 Gympie residents who have contributed to the health of the Mary River in the wake of the 2022 flooding events could be among those recognised in the 2023/2024 Queensland Landcare Awards.
The awards will be presented in partnership with Queensland Water and Land Carers, which is a dynamic network of natural resource and environmental volunteers.
Now open for nominations, the Awards aim to recognise the outstanding contributions made by individuals, groups and organisations involved in landcare.
The Mary River Catchment Coordinating Committee have previously won the award, and helped them to broaden their network as a result.
Brad Wedlock, Operations Manager of the MRCCC said people should consider nominating those who would otherwise not be recognised.
"There are individuals, groups, and landholders that are achieving phenomenal results without seeking recognition," he said.
"Nominating someone for a Landcare Award is a way to express appreciation for their dedication.
"When our group received an award in 2003, it led to new opportunities with organisations we hadn't previously engaged with.
"If you're considering nominating someone, they will be delighted to be recognised for their achievements, especially if they are quiet achievers," she said.
Co-Chief Author of the 'State of the Environment Report 2021', Dr Ian Cresswell said people working to preserve the environment face multiple challenges which is why their efforts should be recognised.
"Many parts of the Australian environment are under pressure from the impacts of climate change, habitat loss, invasive species, pollution and resource extraction," he said.
"Landcare plays a key role in promoting environmental conservation and sustainable land management and helping repair and restore our natural environment.
"Not only is that good for the environment but it's good for us too – regenerative land management and Landcare volunteering have been shown to have human health and wellbeing benefits supporting improvements in mental and physical wellbeing, belonging and community resilience.
"Let's celebrate all who participate and help to raise their profile in the community.
"I urge us all to take this opportunity to celebrate the great work of Landcare and to nominate your local champion for the work they do for all of us."