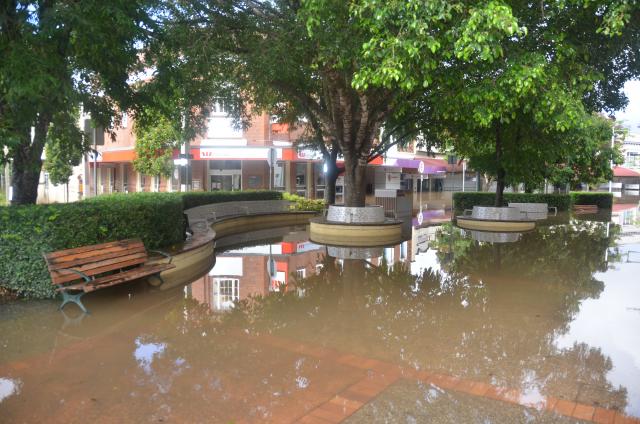 It's been a long 19 months for the Gympie branch of the Auswide bank after the Mary Street branch was flooded in the massive event in February.
Now, the branch has been extensively renovated and flood proofed, to ensure it's resilience in the event of future floods and has been officially reopened at an event last Wednesday.
"Our renovated branch is a flood-resilient design and we have used a number of materials, construction techniques and design choices that can withstand substantial and multiple water inundations to actively mitigate the effects and minimise the time our branch is out of action," said Damian Hearne, Chief Customer Officer of Auswide Bank.
"The new design will enable us to take prior action to a flood and will mean we can easily clean and move back in with minimal long-term disruption," he said.
Customer Banking Consultant Team Leader, Merryle Sinn said it was great being temporarily in Gold Fields Plaza, but coming back to the Mary Street branch feels like a home-coming.
"It feels nicer to be back in our building, back in the heart of the town," she said.
Special guests at the official opening event was Deputy Mayor, Hilary Smerdon, and Auswide Bank ambassador and Bronco, Sam Thaiday.
Mr Thaiday said he was happy to be back in Gympie again, especially for such a positive reason.
"I've played a game at Albert Park, so I've been here before on rugby league duties, but I'm happy to be here flying the flag for Auswide Bank," he said at the opening.
"I'll be doing it for the next two years going forward and I'm pretty pumped to be involved with a bank that helps the little guys out.," he said of his role as a Auswide Ambassador.
He said he had spoken with a couple of people in Mary Street and learned their stories, and said seeing them come back "has been brilliant".
"For myself, looking at Gympie from afar, living in Brisbane, it's been devastating to see what's happened to Gympie.
"These once in a generation floods seem to be happening a lot more often so to see the resilience of the town is absolutely brilliant and we definitely breed them tough here in Queensland," he said.