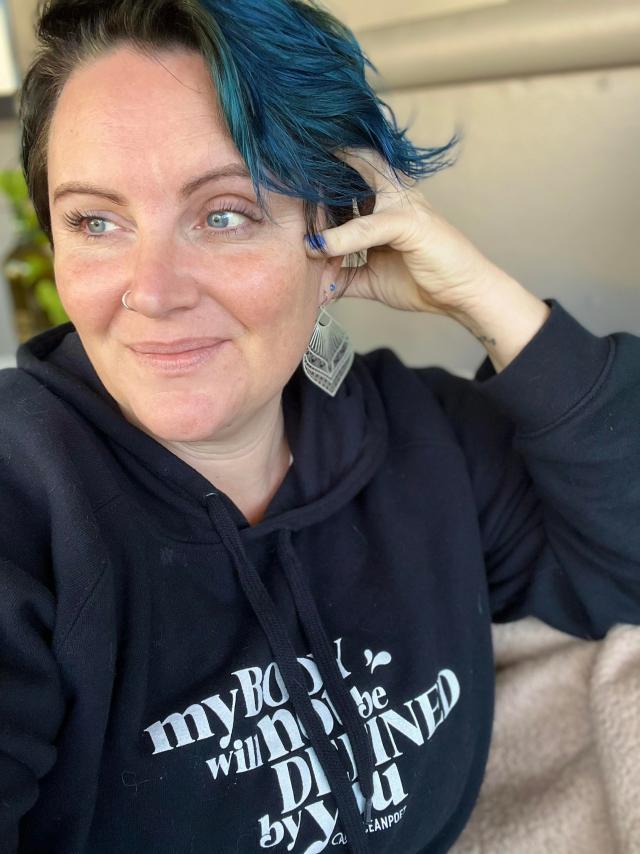 Local poet Amy Ocean wasn't always the speaker and performer she is today.
Amy credits poetry open mic nights and slams as the safe platform where she found her voice and confidence as a performer.
Due to this passion for supporting emerging poets she created Soul Gold – Gympie's own spoken word slam which performed to a sell-out crowd on 7 July at The Two Of Us in Tozer Street.
The success of the night has led to future programming.
You can find out more about events @SoulGoldCreative on Instagram.
As part of her passion for supporting emerging artists, the top performing poets at the inaugural Soul Gold Poetry Slam are supporting acts at her new show 'Full Immersion'.
This night of Spoken Word Poetry and Music by Amy will be coupled for the first time with audio visuals and a live band – this will be a never before seen production of Amy Ocean's collection of poems and songs written over the last few years including her award winning poems "Fragile Heart", "My Body" and "Til Death do us Part".
Special guest DJ Mama Quilla will round out the night.
'Full Immersion' will make its debut tomorrow (Saturday 30 July) at the Australian Institute of Country Music, Channon Street Gympie.
Doors open at 6.30pm and tickets can be purchased online at www.creativeartsgympieregion.com.au.
Tickets cost $20 per person and bar and food will be available.
There is no age limit but please be aware that the show does contain adult content.
Amy has experimented with spoken word and music previously.
Her debut of this blend was at Creative Arts Gympie Region's 'Fright Night' event (as part of RESET Festival) and received a standing ovation.
Amy's show 'Full Immersion' will be the first in Creative Arts Gympie Region's (CAGR) Creative Gympie Event Series, providing an opportunity for emerging event producers and performers to develop and deliver new and innovative audience experiences, with a focus on nontraditional performance genres.