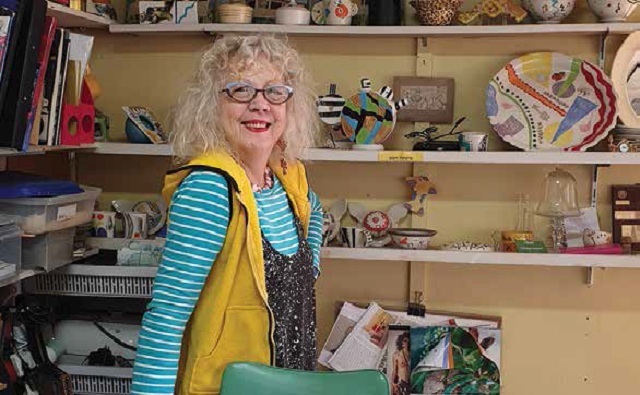 Gympie Regional Council has officially launched the Gympie Region Studio Trails 2022 which runs from Saturday 3 September to Sunday 18 September.
The Gympie region is full of artists, artisans and creatives who are the heart and soul of the region, and they are inviting people into their private studios, ateliers and creative spaces as part of Studio Trails.
Gympie Region Studio Trails provides an opportunity to meet the makers and gain an intimate insight into their work, skills, stories, inspiration and creative practices.
This year's Gympie Region Studio Trails offers people the opportunity to plan their own bespoke itinerary in their own time.
There are 35 artists and groups participating in this year's Studio Trails, located throughout the Gympie region, including Tin Can Bay, Rainbow Beach, The Dawn, Imbil, Kandanga, Pie Creek, Southside, Gympie, Glenwood, Curra, Downsfield and Goomeri.
For more information and to download the Gympie Region Studio Trails Guidebook, visit www.gympie.qld.gov.au/studio-trails
Studio Trails is an initiative of the Gympie Regional Gallery and is made possible by the Australian Government's Regional Art Fund in support of the arts in regional and remote Queensland.
The Regional Arts Fund is administered in Queensland by Flying Arts Alliance Inc.