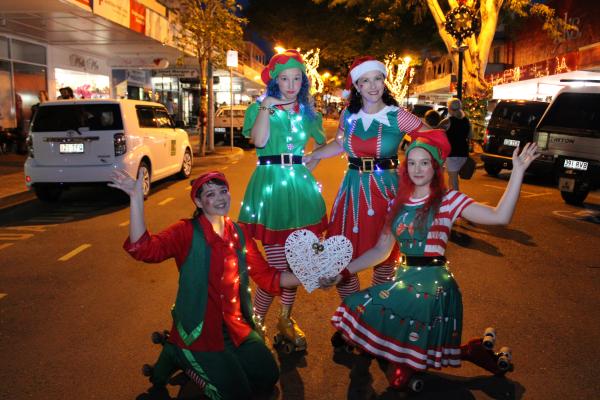 By Donna Jones
It's that time of the year again and the Mary Christmas street parties are right around the corner.
This year the Gympie Chamber of Commerce are taking charge of the iconic events that traditionally run on the last two Wednesday nights before Christmas.
On offer, as well as a chance to score some last minute Christmas gift bargains will be buskers and street entertainers, beautiful and festively decorated trees, food and market stalls, classic cars, entertainment on the main stage and a nativity scene.
Plus all the hotels and cafes the length of Mary St will be open for you to sit at and drink up the atmosphere, while imbibing a cappuccino or cool beverage.
There'll be a trackless train and jumping castle for the kids, plus plenty of colour and excitement and keep an eye-out for a very jolly special guest!
President of the Gympie Chamber of Commerce, Tony Goodman, knows that the two Mary Christmas Street events are a vital injection to the local Mary Street Traders just prior to Christmas.
"These Mary Christmas events are the two biggest annual calendar events – they are certainly nights not to be missed.
"The street becomes a carnival atmosphere where locals and visitors alike enjoy the festive season," he said.
"We have several community groups and businesses who will be decorating the trees along Mary Street as well to enhance the atmosphere.
"We are very grateful to a number of local businesses who have come on board as sponsors for this event and this project is receiving funding assistance from the Gympie Regional Council Community Development Grants Program," Mr Goodman said.
Gympie Today are proud to be one of the sponsors of the two events which will see Mary Street, between Monkland Street and the Five-ways, transformed into a magical Christmas wonderland.
The Mary Christmas events will start at 5pm on Wednesdays 15 and 22 December.
Don't miss it!