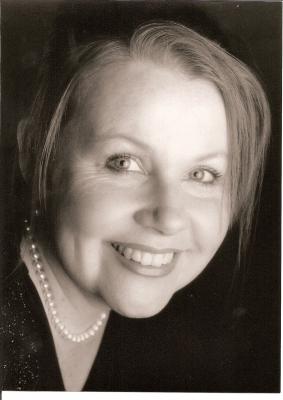 Donna Jones
The Gympie Muster may have been a bust this year, but that hasn't stopped organisers of The Song Muster from throwing their hat in the ring to create a memorable songwriting experience for musicians to fall back on.
The brainchild of international soprano and vocal music teacher Kerri Eaton, The Song Muster has been a labour of love for Kerri and collaborator Gavin Carfoot- Senior Lecturer in Music at QUT, since the beginning of the year.
Originally, the The Song Muster was designed to be a complimentary event with the 40th anniversary of the Gympie Music Muster this year, giving the budding artists a chance to perform their freshly penned music at the massive music festival.
However, as the Muster was cancelled again this year due to complications from the pandemic lock-downs, The Song Muster has now become a stand-alone event with a special twilight concert on the final afternoon.
Kerri is herself an international opera singer and artist who lived in London for a number of years where she sang for the Royal Family at Covent Garden, sung Christmas Carols with the lead singer of Iron Maiden Bruce Dickinson and his family and was often flown around the world to sing at private celebrity events.
As a member of the Australian Institute of Country Music, Kerri was keen to find something significant to mark the 20th anniversary of the AICM.
So, reaching out to Gavin at the QUT and securing financial support from the Bendigo Community Bank – Gympie Branch, and also pulling together musician mentors Linc Phelps, Clare Quinn, Jen Mize and Melody Moko, to bring the project together seemed like the perfect tribute to 20 years of the AICM.
Gavin Carfoot from QUT is delighted to be involved.
"We've started to talking to people about it and there has been so much enthusiasm about it – about getting together and writing songs – and that just seems to go together with Gympie's history with the Muster and country music," Gavin said.
"I'm part of a research group here called the 'Creative Place-making Research Group' and it's a whole bunch of people who have done work, often in rural areas, in arts education and arts practise.
"We all really share that passion and we all believe in how important music and the arts are in communities to bring people together.
"I'm really lucky that at QUT there is a bunch of people who all really believe in this," he said.
"Like for a lot of people in country music, Gympie is a mecca, so when we think country music and song writing, we think 'Gympie'."
Gavin was also keen to talk up the support from their financial backers.
"We've been really lucky with Kerri's connections with Bendigo Bank they've been able to come on board and help make it happen.
"Without support from a really community focused bank like Bendigo, these things just don't happen.
"Especially when you are starting from scratch – and we are starting a new idea here that we hope we can do for years.
"To get things off the ground, that kind of support is so important – it can't happen without it."
Mentor and local musician Linc Phelps is also keen to get involved.
"I can't wait – I've done a similar thing previous with Plug-In and it was awesome," Linc said.
"We had a group of six or seven kids and it was a youth workshop type of thing and we wrote a song in two hours and performed it.
"It was just awesome.
"It's so important to inspire this artistic spark within young people, and even for the mentors as well.
"It doesn't matter how far along in your career you are, whether you are just starting out or if you are an accomplished full-time song writer, you still always need people around you to spark inspiration and a collaborative effort is always an exciting thing," said Linc.
Kerri said they are hoping to attract roughly 30 people of all ages, who will be allocated in groups, to the four day Song Muster.
These performers will then get a chance to learn not only song writing but also to do a little bit of music industry training when they are moved around through the various sections.
This will culminate with the twilight concert at the AICM on Thursday 30 September, starting at 5.30pm, when participants will get a chance to perform their newly created music for a live audience for the very first time.
"You can usually sense the excitement from an artist when they play a song to an audience for the first time, so it would be really nice to have that moment there as part of The Song Muster," said Gavin.
Limited spaces are available, so artists keen to register should do so soon to avoid disappointment.
To register head to thesongmuster.com.