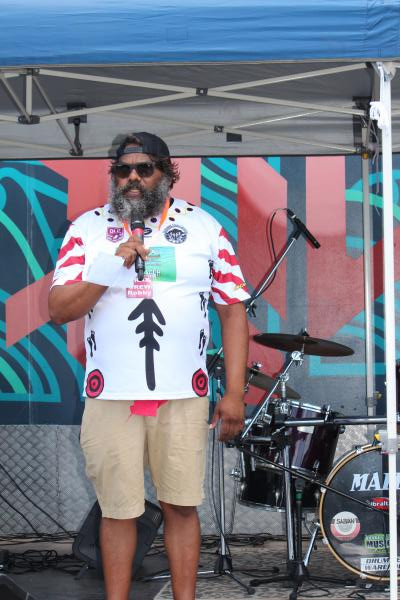 The TRAX Youth Music Event at the Gympie Skate Park at the Weekend was music to the ears.
Emcee, Robby Peters from the Gympie Flexible Learning Centre was on hand to compere the event that featured the unique musical stylings of Youkai Geb, Nicky B, and Stone Moth.
Youkai Geb played their orginal tracks that blended experimental hip hop beats with a Japanese influence.
When Nicky B took to the stage his lyrical rap and sweet melodies were accompanied by local DJ, Ande Foster.
Headliners for the day were Stone Moth in their debut performance.
The group combines a fusion of genres to create a unique and eclectic sound.
Members of the band came together from the Plug In Music Week mentorship program held in January, and appeared courtesy of Darkwood Studios and Recording Label Services.
A spokesman for the event coordinators, the Gympie Regional Council, said the concert would not have been able to happen without the help and support of Soundhive Productions and Gympie Flexible Learning Centre.
TRAX was a Live and Local Gympie Region program, supported by the Queensland Government through Arts Queensland.