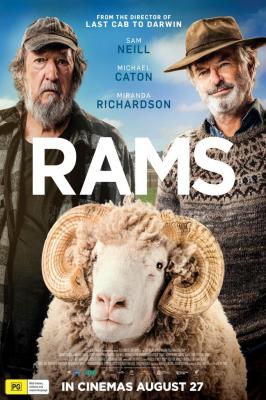 The Gympie Quota Club is hosting the premiere screening of RAMS on Thursday 29th October at the Sovereign Cinema at 6 pm.
Starring Michael Caton, born in Monto and a past boarder at the Christian Brothers College, Gympie. Michael has many film and stage credits to his career and Sam Neill, born in Ireland, raised in New Zealand, film and stage actor, comedian and television host.
This film is a reunion for the actors who were last together 40 years ago on "The Sullivans".
So it happened In remote Western Australia, two estranged brothers, Colin (Sam Neill) and Les (Michael Caton) are at war raising separate flocks of sheep – a decade's long feud between them comes to a head when disaster strikes.
This is an all Australian movie not to be missed for a great night of entertainment.
Please contact Lynelle 0448 339 845 or Gayle 0468 612 287 or em: quotagympie@gmail.com for tickets as numbers attending are limited.