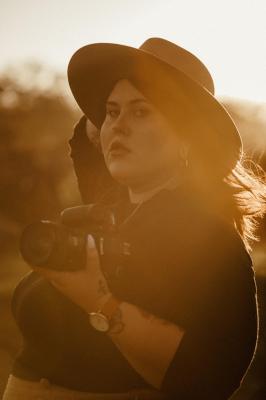 By Donna Jones
After launching her wedding media business Aesthete Film and Photography in late 2016 as a new mum, the then 21 year old Jazmyn Bowman found herself an instantly successful business owner.
Her job saw her travelling all over Australia and New Zealand documenting the most important day of most couples' lives.
Over the four years in which she helmed the business, Jazmyn achieved many awards and nominations, including being a finalist in Channel 7's Young Achiever Award over multiple years, and Judges Choice winner in the Gympie Chamber of Commerce awards in 2018.
She has employed many young local creatives in various capacities over the years, including her successor Max Van Heusden, to whom she is now selling the business.
"I've been incredibly fortunate to find success in my career so early on in life," Jazmyn said.
"I'm so proud to see Aesthete continue now in the capable hands of Max, who is extremely talented and has been such an asset to the business.
"Now feels like the right time to raise the stakes and take a personal, professional and financial risk, to chase after another bucket-list dream that I've held for so long now."
This month, Jazmyn announced the launch of her new media brand, Jazmyn Produces, which will focus on producing "creative media for musicians, creatives and artists".
Creating film clips has only ever been a side project for Jazmyn up until this point, but already she has achieved a reputation in the industry as an up and coming "one to watch".
With multiple film clips achieving rotation on Foxtel's CMC, as well as on one of America's largest music channels 'Ditty TV', Jazmyn says these early small-wins give her the confidence to follow through on this path.
"After working with musicians, creatives and artists in my spare time for the last few years, I've been inspired by the absolute grit these people show in making a life for themselves out of creating, with none of the guarantees of a regular job.
"Their stories are the ones I want to tell next," she said.
Jazmyn Produces will offer film clip and photography services, as well as digital design and an online store for both photographers and art lovers.
The new website www.jazmynproduces.com is up and running, and Jazmyn is currently hoping to sell out of her first round of photographic prints to fundraise for new equipment to increase her production value.
You can also find Jazmyn Produces on both Facebook and Instagram.
"Jazmyn Produces is going to be huge for me, and huge as a platform for propelling Australian stories of all kinds in creative, unique ways".