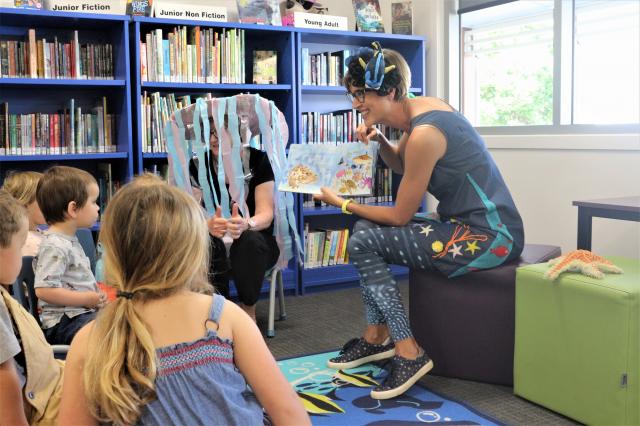 Lee McCarthy
If you are looking for a distraction for your children, the Gympie Libraries Summer Reading Club is on again, and it is a fun, free program where you can keep reading through the summer!
I Spy a roomful of stories for you to choose from. Join the challenge and read a variety of books and discover new authors, genres, or illustrators.
Visit one of the Gympie Regional Libraries and sign up to the Summer Reading Club. Get a bookmark to start your challenge. There are regular prizes to be won. Simply read, read, read, come into one of our libraries, show your reading bookmark or reading challenge check sheet, and fill out an entry form.
Here's how you can join:
• Visit one of Gympie Regional Libraries
• Sign up to the Summer Reading Club
• Get the Summer Reading Club pack
Get reading!
• Visit one of our libraries again and show staff your reading bookmark or challenge sheet to get a prize entry ticket
• Fill out and return the entry ticket
• Keep reading for more prize entries
• Download the Reading Challenge here or collect from your local library.
• Entry and prizes are open to children only.
A breakup party will be held at the Gympie Library at 10am on Friday, 21 January 2022. Visit library.gympie.qld.gov.au/kids-and-youth/summer-reading-club for further information.
Families can also register at Summer Reading Club to join in online competitions.