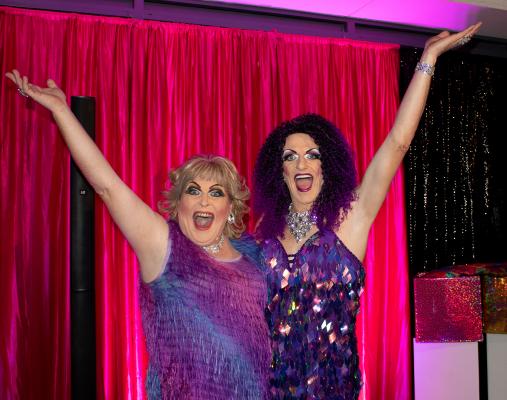 There were plenty of double entendres and naughty shenanigans at the Phoenix Hotel last Saturday, all in the name of charity.
Bingo Queen, Melony Brests and her bosom buddy barrel girl Sall Monalla were on hand with the laughs and lippy for Melony's Drag Queen Bingo for the Project Pink breast cancer fundraiser.
There were some not so normal bingo games full of cheeky innuendo and hysterical call out's, plus fabulous spot drag shows and crazy prizes all in the name of fun-draising.
Melony's Drag Queen Bingo has helped raise more than $700,000 for many different organisations, charities and causes to date.
The evening event was full of sequins, and of course pink, not to mention a few naughty words and phrases and a couple of drag queens behaving very badly.