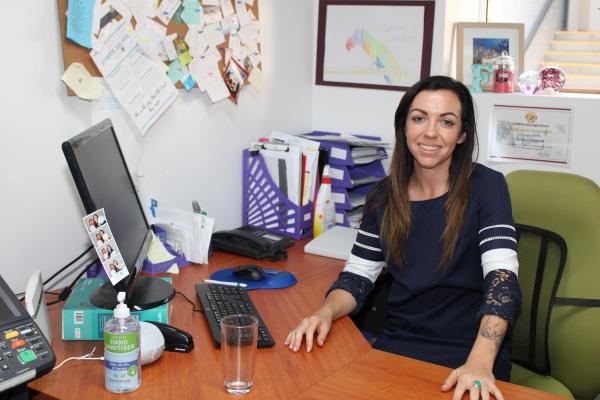 Volunteering – the word brings to mind well-meaning grey haired old ladies inspecting second hand clothing and goods ready for sale at a charity op-shop.
While it's true, that is a form of volunteering, it's not the only form.
"If you mow your neighbour's lawn or cook them dinner once a week, or even just go and check up on them, you're volunteering your time to do that for the greater good," Carley O'Donnell at the Gympie Region Volunteers Centre said.
Every year GRVC (part of the Cooloola Human Services Network) co-ordinates a special morning tea for National Volunteer Week which recognises the work of all sorts of people donating their time to do all sorts of things throughout the community.
Last year, the event still went ahead, despite Covid, but it was a very different celebration.
It was also more personal despite the fact the entire event was held online and all the participants were in different locations.
"Our annual celebration of volunteers is usually a face-to-face morning tea with 300 participants, live entertainment and guest speakers. So we went from that to Zoom," Carley said.
"We still had guest speakers but because there were only 50 people, everyone had an opportunity to say something as well, so I went around the Zoom room and everyone had an opportunity to say who they are, why they're volunteering, and what it means to them," she said.
There was a lot of preparation involved but with help from State MP Tony Perrett, who donated bags with pens and other goodies, and Nestle who supplied coffee and mugs, Carley was able to make up packs for each of the people registered for the on-line morning tea.
"We went out and bought tea and biscuits and snacks and made up 50 goodie bags and I drove them to 50 people's homes.
"That way when we jumped onto the Zoom everyone had their same mug, same coffee, same pack and we could all see each other with them and it was really great," she said.
"Although it wasn't our usual grand 300 people with entertainment, it was a lot more personal even though they weren't all in the same actual room," she said.
They also did manage to rustle up some entertainment with talented teenage musician Hannah Johnson playing the cello while the attendants 'arrived'.
"While everyone was coming to the meeting and logging on, they were greeted with her and her musical talents," Carley said.
While many would have considered cancelling, that wasn't an option for Carley.
"We had to do that, because everyone was in lockdown – and for people who were in lockdown it was a really good way for them to feel included and connected."
No one denies 2020 was challenging but despite those barriers, she and her team were able to make it a particularly productive one for volunteers in the region.
"We did not 'lay down and lie' last year, we just kept plodding along.
"Last year we had over 100 volunteers being individually referred to meaningful volunteer roles," Carley said.
"We had 74 volunteers participate in face-to-face training and over 250 volunteers participate in on-line training, events and webinars,"Carley said
"I actually turned everything that we do from face-to-face to all online.
"Nick from PC Place put together a series of webinars for volunteers to learn how to do basic computer skills and how to navigate through social media.
"So once we were allowed back out we had an army of newly skilled volunteers and they all knew how, and were comfortable with, using technology.
"We turned last year from this really scary 'don't-know-what's-going-to-happen' scenario into something really amazing," she said.
"Last year, if anything, it made everyone way more resilient and with more skills.
But this year is a chance to return to the face-to-face morning tea.
"This year it's a little bit different because normally we run it with the council however this year we're just running it on our own.
"They're still supporting it in that they'll still attend and Tony Perrett will be there and will be our guest speaker, followed by the mayor, Glen Hartwig," she said.
Other guest speakers will include 2020 Citizen of the Year Deb Brown and Gympie Councillor Jess Milne, both proud volunteers.
There will also be specific recognition of some of the region's volunteers for their contribution.
Carley said the morning tea is extremely important to help the volunteering community to reconnect.
"Because of Covid, some people didn't go back to their volunteering role because they may have been scared or their organisation folded or the volunteers couldn't get back to their normal role, especially if it's in aged care.
"I want people to feel like they can come out again and join us in the world," Carley said.
The Volunteers Morning Tea will be held at the Albert Bowls Club on Monday, 17 May from 10.30 am to 12.30pm.
Attendees will need to register at volunteer@chsn.org.au and numbers are capped at 80 people.
Carley said she is also looking for businesses and people from the corporate world to put their hands up.
"I'm looking for corporate volunteers to help serve because I don't want volunteers having to serve. I'm putting it out to businesses if anyone wants to do some volunteering," she said.