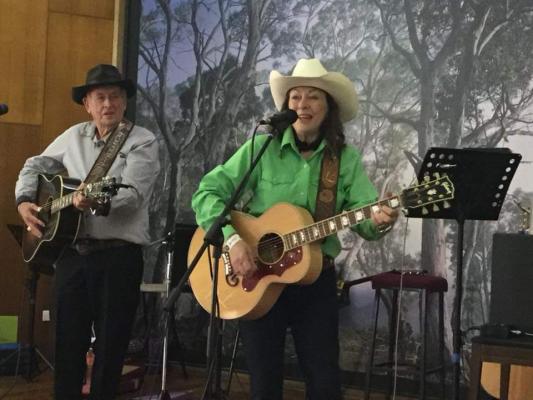 The Gympie Country Music Club had a wonderful concert in January with an Australia Day flavour and many of the artists sang Australian songs.
The last song of the day was We've Done Us Proud and the entire audience sang along, bringing to an end a very enjoyable afternoon.
The next concert will be held on Saturday 27 February beginning at 1pm at the Senior Citizens Centre on Mellor Street.
It's just $8 for entertainment and afternoon tea, plus lucky door prizes and raffles will be available.
Covid restrictions will be in place depending on the requirements on the day as the rules and regulations are ever changing.
Most of the regulars at the concerts will remember a few years ago when Dianne Lindsay and Peter Simpson gave us an impromptu performance after the Muster.
A great afternoon was had by all.
Dianne sends her best wishes to the members of the club and the very loyal audience.
They are missing travelling and performing because of Covid and are hoping that when normality returns they will have the opportunity to visit the Gympie Country Music Club again.
For more information about the upcoming concert call Jeanette on 5486616.