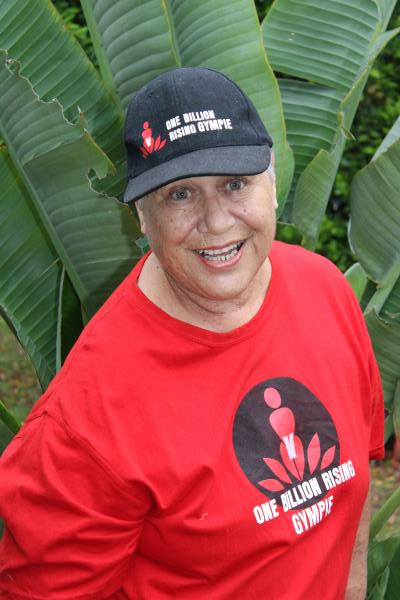 St Valentine's Day holds special significance for lovers across the world, but in too many cases, love can turn to abuse and domestic and family violence.
That's why Hinemana Johnson, of One Billion Rising, dances every Valentine's Day to remind people that as many as One Billion people globally each year are victims of domestic violence or abuse, rape or sexual assault.
The shocking statistic was put out by the World Health Organisation in 2011.
Ms Johnson, herself a survivor, advocates for victims in Gympie not just through inspiring others to raise their arms in dance and raise their voices in protest, but also by physically helping women and children currently fighting to escape abuse.
She said during the lockdowns, all of the aid agencies had experienced an alarming spike in the number of DV incidences reported.
Due both to the increase in incidences and directives by government agencies to do with social distancing and occupancies rates, survivors are having to be housed in private accommodation rooms at hotels and motels.
"The rise concerns all and it puts a significant strain on already limited resources," she said.
"I personally take a lot of them clothing and toys. They are desperate for children's shampoos and conditioner," Ms Johnson said.
She spends a good deal of her own money helping these survivors, but is always thankful for donations from her many listeners on 91.5FM or members of the One Billion Rising dance troupe.
The group is incredibly active in the community, often performing the One Billion Rising dance at other events, or taking opportunites to raise the profile of the group, thereby raising awareness.
Last year the team pulled out all the stops decorating the best tree at the Mary Christmas Street Party.
"It was a black, white and red tree and so many people were having their photos taken with it," Ms Johnson said.
She said she was really proud of her team was delighted to be announced the winner in December last year.
This Sunday, around 20 dancers will be at the markets at the Gympie Showgrounds to perform their special dance to bring hope, purpose and awareness to an issue affecting every eighth person on the planet.
The dance will start at 9am.
Anyone wishing to donate money or good quality goods can deliver them to Hinemana Johnson (AKA The Princess) at 91.5FM and to get involved with the One Billion Rising group for next time they perform, find them on Facebook.